Best Sensitivity Training Programs 2022
You know that employee training in diversity and sensitivity is important for a company. But do you know where to start? Sensitivity and diversity training is the answer, but it's hard to find the best program for Sensitivity training. Sensitivity training courses are not one-size-fits-all and different types can address specific needs.
This blog post will help you decide which diversity training programs are right for you or your employees so that they'll learn what they need to know about diversity to grow your business.
What are the Best Sensitivity Training Programs?
Let's explore some best sensitivity and diversity training programs available in the marketplace, then you can decide which one is right for your business.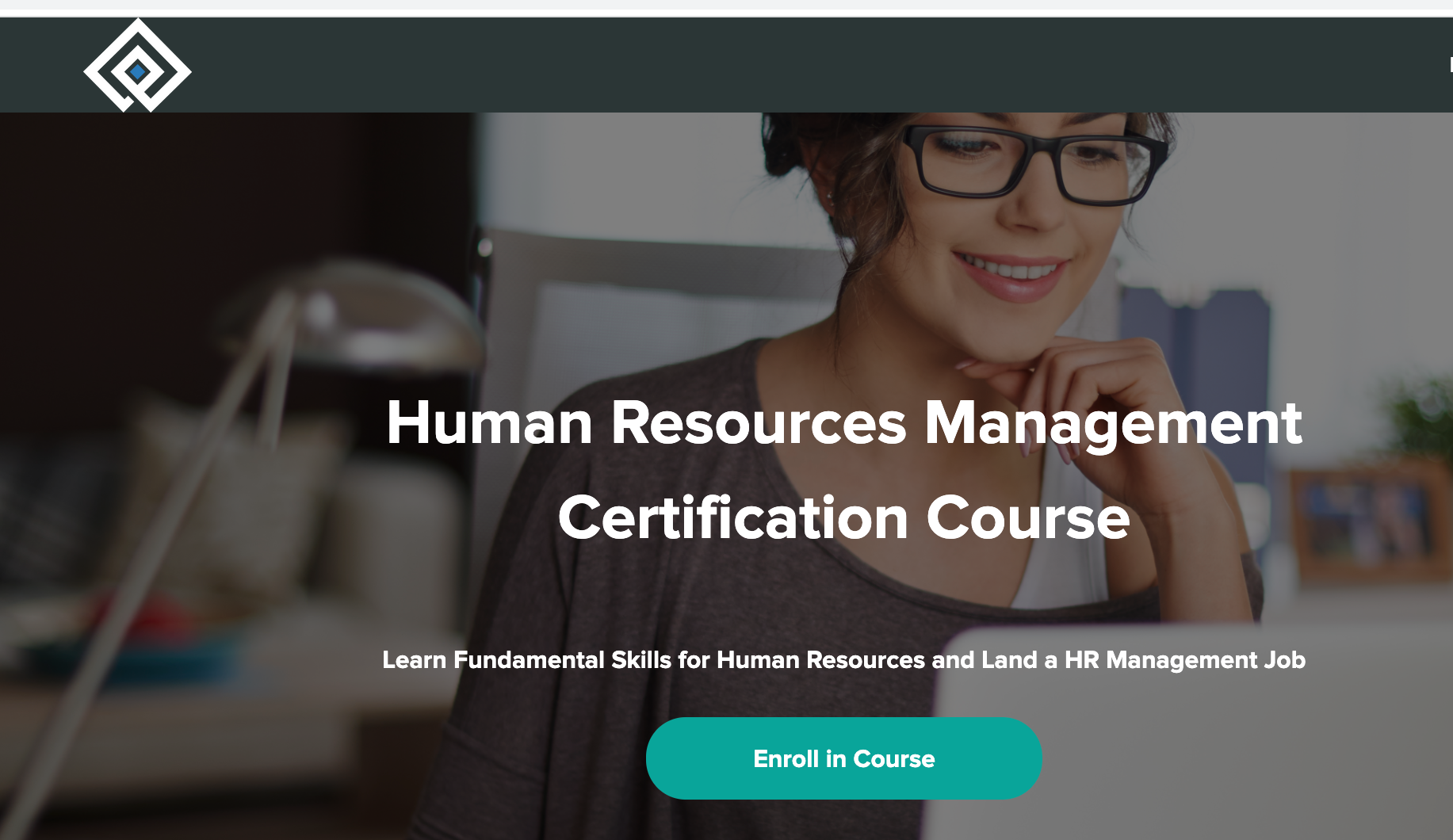 Price: $199
Duration: 20 hours
HR University specializes in HR management and sensitivity & diversity training and offers an excellent HR Diversity and Inclusion Certification program. it is an instructor-led course that is ideal for beginners and seasoned HR professionals.
The diversity and inclusion training program teaches the best practices and tried & tested HR techniques to encourage workplace diversity. The training programs have been designed by diversity training experts. The content is taught in three sessions and covers different topics related to workplace diversity.
The diversity training materials consist of:
Short videos
Interviews with HR professionals and diversity training experts who share their learning experiences
Assessments
Tutorial videos
Over 60 lectures
Case studies
The diversity training program is an excellent idea for business owners who want to encourage diversity and inclusion to improve their work environment. HR managers and new employees can also benefit from this course.
One of the main features of this diversity course is that it teaches you how to handle tough conversations and difficult questions involving sensitivity and diversity in the workplace.
The diversity training program includes the following training topics:
Micro behaviors
categories of diversity
Unconscious and conscious bias
Different types of bias and bias consequences
Diversity management
Microaggression management
Different types of harassment
Workplace bullying
sexual orientation
People with disabilities
2. Culture-Driven Team Building Specialization on Coursera
Price: Free to Enroll with Paid Certificate
Duration: Self-paced (3hrs/week Avg.)
Coursera is a massive online learning platform that offers courses from top universities to anyone in the world. This Culture-Driven Team Building Specialization course is offered by the University of Pennsylvania. The Ivy League school, Penn, is one of the oldest institutions of higher education in the US.
This specialization caters specifically to team leaders and managers. Who learn the skills to form, lead and manage diverse teams more effectively. It includes modules on how to build cultural sensitivity in teams.
This comprehensive specialization program also includes skills related to conflict management, motivation, and establishing rules.
It's a completely self-paced online course
You'll be provided with a shareable certificate at the end
67% of students who complete this program start new careers, and 50% say they have been promoted or given a raise.
There are five modules total within this specialization, culminating in a capstone where you will apply the skills learned to an actual team culture case from N2Growth.
You can learn more about the course here.
3. Sensitivity Training Course by Oculus
Price: Custom Pricing or $162/Month Membership-Smart Package
Duration: Depends on Individual Plans
Canada-based Oculus Training Group is one of the most prominent brands that supply various services to help organizations be more competitive, from customer service to employee development. As a fusion of many worlds such as customer service programs, sales experience work, and human resources consulting They offer a wide variety of courses and workshops to target the specific needs of your company including their sensitivity training program.
They provide three options:
Trainer led training at your location
Webinars
Pre-recorded E-Learning
There are many courses in sensitivity and diversity training programs available to help support and direct your staff with various concerns. These sensitivity and diversity training sessions allow your team members to learn about themselves as well as situational factors in their workplace. Your session will be tailored to address your needs.
Some key features of the courses:
100% Customization
Online Availability
Desktop Work Tools
Standard Operating Procedures
You can learn more about their sensitivity training program here.
4. DIVERSITY AND INCLUSION Cornell Certificate Program
Price: $950/4 months
Duration: 2 Weeks
Cornell University offers a variety of high-quality sensitivity and workplace diversity training programs in their online e-Cornell University program. All diversity training courses are developed by the faculty of Cornell University with insights from professionals.
They offer 4 courses compiled towards the development of consistent sensitivity standards and policies that promote engagement levels while encouraging workplace diversity.
Some distinctive features of their diversity and inclusion course include:
Instructor-led course: Subject matter experts guide and provide challenges for thoughts and actions, and help tie your concepts into your real-world job scenarios.
Flexible schedule for busy professionals: Courses are offered at your convenience and fit into any schedule.
Group learning: Each class is a transformative experience with fellow learners from diverse backgrounds. One hallmark of the diversity training course is the opportunity for group discussion, which helps classmates exchange insights and practices with each other.
You can learn more about their diversity and inclusion course here.
5. Diversity & Sensitivity in the Workplace for Employees/for Supervisors by Compliance Training Group
Price: $19.99
Duration: 1 hour
Compliance Training Group is a national employment background screening and compliance training company headquartered in the Greater Los Angeles area that provides services to executives, supervisors, and employees. They are multi-certified, with services ranging from Human Resources to workplace compliance training.
Their sensitivity and diversity training tackle cultural differences and various diversity issues. It helps participants become aware of other cultures and lifestyles to increase empathy among co-workers. The goal of the diversity training program is to enlighten employees and management with knowledge about how prejudice and unconscious bias are contributors to employee behavior. It is an excellent course to understand how diversity works.
Some topics covered at the Training are:
Conscious or unconscious racial & cultural biases
Inclusion & equal opportunity
Discrimination laws, tackling language discrimination or gender-based or sexual harassment
Religious accommodation
Stereotypes & disparate treatment
Employee rights
Avoiding legal exposure
Suggestions & practical examples of best practices
Activities- such as discussion scenarios, interactive quiz, games
They have many more programs available catering to diversity, inclusiveness, equity, sensitivity, and bias.
You can learn more about their sensitivity training here.
6. Professional Certificate in Inclusive Leadership by Catalyst
Price: $132
Duration: Self-paced (1-2 Hrs/week average)
Catalyst is a renowned organization providing virtual learning workshops and courses for organizations of all sizes. One of their recent offerings, aimed at leaders in today's marketplace, is on diversity and inclusion.
The Inclusive Leadership Professional Certificate is an online program offered by Catalyst to help managers build the necessary skills for inclusivity and create diversity awareness. It provides students with detailed case studies, lectures, discussions, and assessments.
The goal is to learn inclusive leadership skills that can take your diverse team to the next level of performance and apply in any setting.
This program has three training courses 
Becoming a Successful Leader
Get Beyond Work-Life Balance
Leading with Effective Communication
Enroll in Catalyst's Certificate in Inclusive Leadership program and learn more about becoming a leader who values human diversity, upholds inclusion as imperative for organizational success, and understands how different both enhances group intelligence and increase understanding among people with divergent perspectives.
The course is self-paced, with flexible deadlines. Most students can finish the course in about three months.
You can learn more about their inclusive leadership program here.
7. Identify and Overcome Unconscious Bias by AMA
Price: $1,245
Duration: 1 Hour
The American Management Association (AMA) is an international nonprofit, membership-based company that provides a variety of management development and educational services to members. AMA provides individuals and organizations with the knowledge, skills, and tools to achieve innovation and excellence.
Their Identify and Overcome Unconscious Bias Course is suitable for all professionals in the workplace who want to promote an inclusive environment and understand the importance of the effects of unconscious bias.
The course teaches how to manage diversity and unconscious bias to increase employee satisfaction. The program is suitable for both employers and employees.
The course covers:
Defining bias
Understanding biases
Overcoming bias through dialogue and decision making
Understanding allies
Becoming an ally
Action planning
Available as both an online and in-person class, this diversity training course is a 1 hour-long lesson. You can choose your location and schedule to best fit your needs. Discounts are also available for members of the American Management Association.
You can learn more about their sensitivity training program here.
Price: Free to join for 1st 6 weeks
Duration: 4 Weeks
The FutureLearn portal is an online education service that offers many free courses from top universities and institutions around the world. They are a free non-profit platform, dedicated to making learning accessible for everyone.
Communicating with Diverse Audience course by the University of Surrey explores how to communicate among different audiences and peers, specifically those who are culturally diverse. This unique perspective can be very useful for anyone looking to broaden their horizons.
The course has been endorsed by CPD Certification Service.
It is split into a series of steps, including daily and weekly activities.
Its self-paced program, you can take as long or short as needed to complete the task.
This diversity training course is a mixture of videos, articles, audio, and interactive exercises.
The class teaches strategies that communicators can use when communicating among diverse peers and audiences—including how language impacts communication barriers between people from different cultural backgrounds. Once enrolled in this online program, you can join international classrooms where learners all over the world will interact with one another on similar topics.
9. Diversity and Inclusion in Retail by EDApp
Price: Free
Duration: 5 to 10 minutes per lesson
EdApp is a mobile-friendly and completely free training platform. It offers unlimited lessons and analytical tools, with the freedom to tailor the program according to your needs.
Their Diversity and Inclusion in Retail Course covers topics and information that marketing managers and retail employees need to know to provide a safe and inclusive retail environment.
The program teaches to pay attention to implicit bias in conversations, handling of high-stress conditions when dealing with customers, adjusting attitudes, proper steps to take when collecting customer feedback, which includes apologizing for any inconvenience and recording their complaints.
Because the micro-lessons take only a few minutes, your employees can easily complete these lessons in a break.
Conclusion: As the world becomes increasingly more diverse, everyone needs to understand how to respect and communicate with people who differ from them. These programs can help individuals learn about their own biases and prejudices while also teaching others about theirs so that we can all work together towards a society where diversity isn't seen as a threat but an opportunity. Every organization should include sensitivity training in its employee onboarding process so that every person knows what they need to do to ensure there is no discrimination or harassment on the job.
You can learn more about their sensitivity training program here.
FAQ
What is Sensitivity Training?
Sensitivity and diversity training courses create an inclusive and safe environment for all employees in the workplace. These types of training help people realize their biases and come up with ways to avoid them, as well as educate them on different cultures that may be unfamiliar.
What are Different Types of Sensitivity Training?
There are different sensitivity training courses for a company to choose from:
Sensitivity Training about race and ethnicity
Sensitivity Training about sexual orientation or gender identity Diversity & Inclusion Training Programs
Sensitivity training to overcome biases
Sensitivity training about disabilities
What are the Benefits of Sensitivity Training?
Many companies are now understanding the importance of incorporating sensitivity training into their company culture, and this is a good thing.
Sensitivity training is the act of educating employees about how to be sensitive and aware of others' thoughts, feelings, cultural backgrounds, beliefs, etc. Sensitivity training is important for any organization because it can help avoid future conflict in the workplace. It also helps make your company more inclusive which will lead to a more productive workforce.
For example, in a study by the Human Rights Campaign Foundation, it was found that LGBTQ-inclusive policies such as nondiscrimination protections and gender-neutral restrooms lead to higher rates of retention among LGBTQ workers.
Sensitivity training can benefit your business by helping you avoid conflict that could end up hurting productivity and leading to less engaged employees. If your company wants to become more diverse then put more focus on workplace sensitivity training. Sensitivity training is an extremely important element in today's corporate culture.
What Should be Included in Sensitivity Training?
The first step in sensitivity training is to increase awareness of one's own biases and stereotypes.
Followed by understanding how they can affect perceptions and decisions.
A good way is by acknowledging that there are differences in people, cultures, and lifestyles To do this, the program should provide participants with a framework for examining their beliefs about different groups.
It also helps to have an interactive component that allows people to practice new behaviors and skills.
Once a learner has identified the problem, he or she needs to go to find out why it exists and who benefits from it.
After that, participants should create an action plan for change with concrete steps on how to achieve the desired outcome.
Good training should make sure everyone involved knows their roles so they know what they need to do when things don't go as planned.
Finally, it's important to be aware of the limitations of these programs - there are no guarantees that they will work or last long-term if used alone.
How to Become a Certified Sensitivity Trainer?
There is no one right way to become a certified Sensitivity Trainer. The most important thing is that you're passionate about the work and committed to ongoing professional development. It's never too late to earn your certification—you can start today.
First off, you'll need a certificate from an accredited institution or course provider.
Evaluate your strengths and various skills and choose what you are best at teaching.
Closely work with an experienced certified trainer to further polish your teaching methods.
Finally, keep up with industry news on Sensitivity Trainers so you're always informed about what's going on in this ever-changing field.
You'll be on your way from being just another trainer or coach into a true sensitivity trainer.