8 Best Human Resources (HR) Degree Online in 2022
Interested in building a successful human resources career? Well, the first step is getting a human resources degree. It plays a major role in your career growth by giving you better opportunities.
You can get a degree/certification either by becoming an on-campus student or enrolling in a reputable HR program online.
Benefits of an Online Human Resources Degree
An online HR certification or degree program equips you with in-depth knowledge, necessary skills, and proper certification/degree needed to excel in the Human Resources industry.
These degree programs focus on organizational development, technical HR topics, and leadership.
The HR courses you can find online include topics such as:
Organizational strategy, payroll management, organizational change, labor relations, entrepreneurship, dispute resolution, professional decision making, and payroll management. Some institutions also offer courses on ethical workplace practices and negotiation models. Prior knowledge of these topics gives you a fair chance of finding better human resources jobs.
The U.S. Bureau of Labor Statistics reports that HR jobs are likely to grow by 9%, and 7% through the next five years. Therefore, a degree or certification can help you compete in this dynamic job market.
Here is a list of the best online HR degree/certification programs for aspiring HR professionals:
8 Best Human Resources (HR) Degrees Online in 2022
1. HR Management at HR University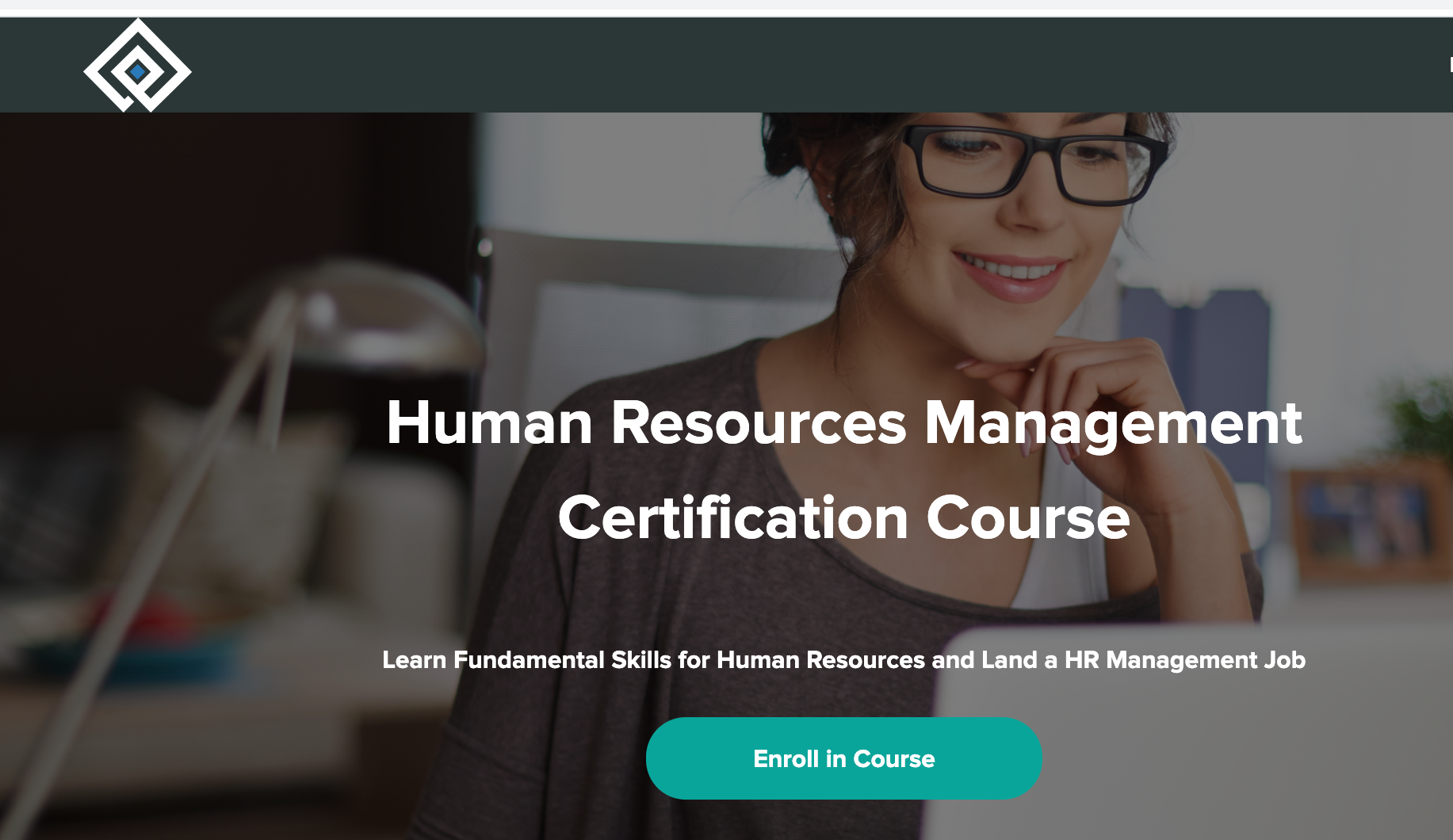 Duration of the course: 10 hours
Price: $199
With members from 500+ global companies, HR University has one of the largest HR professionals' communities in the world. It is an online learning platform that offers an excellent HR training certification program.
One of the institute's most in-demand training programs includes HR Management Certification. It is ideal for learners who want to pursue their education remotely. The program is carefully created for both newcomers and experienced Human Resources professionals who want to stay up to date with the latest HR practices.
The courses are designed and taught by seasoned Human Resources specialists and leaders. The learning content contains videos, tutorials, lectures, case studies, and assessments.
The Human Resources Management certification course not only helps you learn but also teaches you:
To stand out
Prepare for job interviews
Understand all the dos and don'ts of finding an ideal job.
The program covers all the key areas of HR Management including:
Main responsibilities of HR managers
New-hire paperwork
HR administrative tasks
Equal pay
Workforce management
Employee retention practices
Exit interviews
Performance appraisal management
Employee eligibility verification
Discrimination training
Diversity and inclusion training
It is a self-paced course that is divided into three sessions. Each session contains new topics, quizzes, discussions, teamwork exercises, and lectures.
Best For:
This certification program is ideal for those who want to acquire an authentic certification to find a job or seek better opportunities at their existing workplace. If you want quick results but in-depth knowledge, HR University's HR Management Certification program is for you.
2. HR Diversity and Inclusion Certification from HR University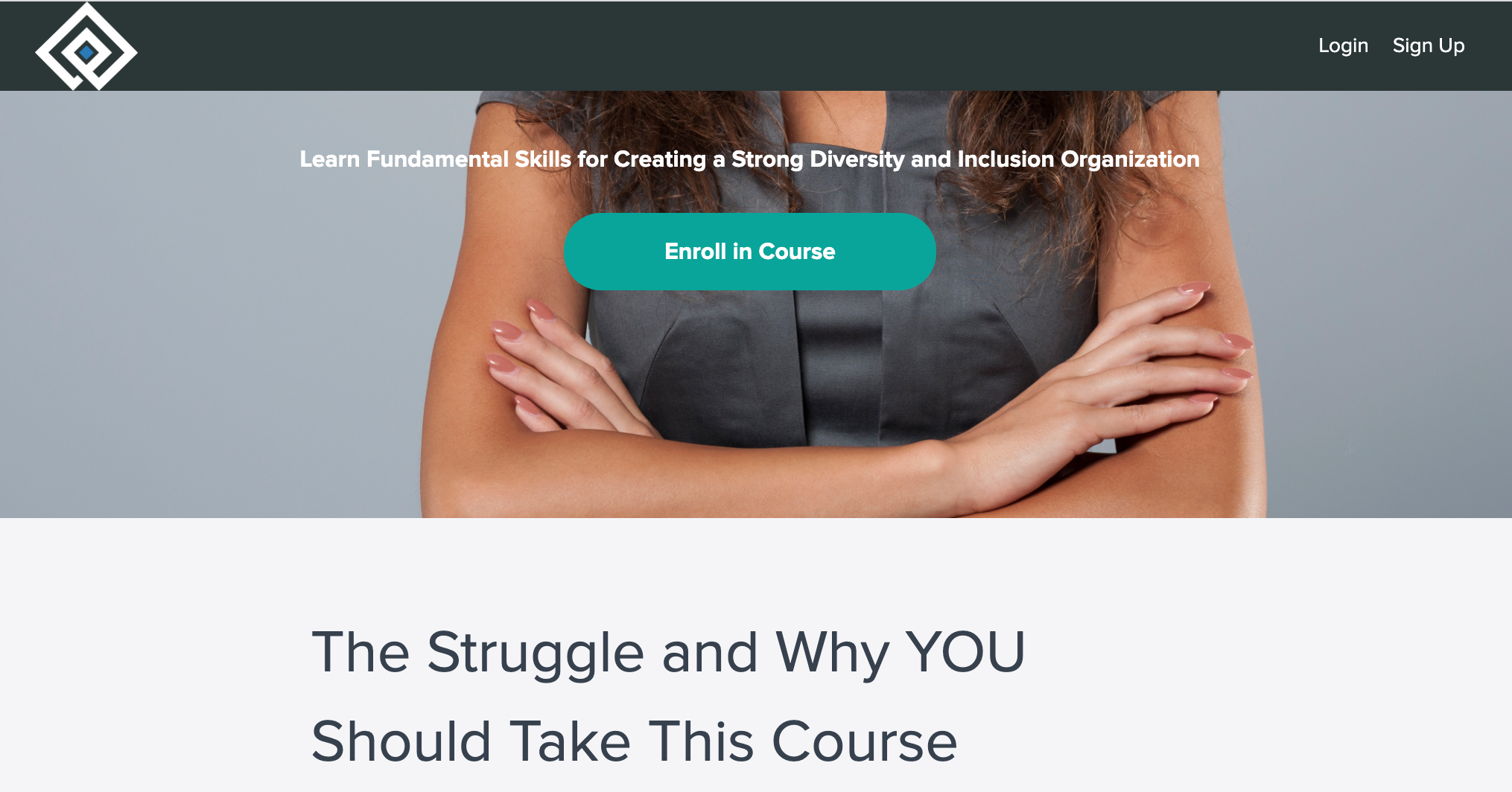 Duration of the course: 20 hours
Price: $199
The HR Diversity and Inclusion Certification from HR University is one of the highly sort-after professional certifications. The course is taught by qualified instructors who help you understand what diversity & inclusion mean and the impact they have on your business.
The program teaches you how to create a company culture that is based on equality and free of all types of discrimination. You get to learn the latest practices and techniques to eliminate negative behaviors that discourage diversity and inclusion.
The course has more than 60 lectures and a huge number of case studies to help you. Students also get access to detailed interviews with industry experts and human resource professionals. These interviews provide you with information and experiences based on real-world situations.
The certification program teaches you:
Different types of diversity
Bias types and consequences
Unconscious bias
Micro behaviors
Diversity management
Bias management
Microaggression management
Workplace bullying
Discrimination against employees with disability
All types of harassment
Apart from these, you get to learn how to monitor diversity, improve your company's vision, and create and implement diversity & inclusion strategies.
One of the most important things while handling discrimination is the way you handle the difficult questions from your employees. The program teaches you how to handle such questions without causing controversies or hurting sentiments.
Best For:
This certification program is ideal for new employees and experienced HR professionals who want to excel in their careers. It is a fast-track and self-paced course that teaches modern practices to eliminate conscious and unconscious discrimination.
3. Penn State World Campus
Bachelor's Degree Duration: 4 years
Bachelor's Degree Cost: $32,608-35,830
Penn State World Campus is Penn State's online school. With some of the best teachers in the world, the Labor and Human Resources degree can be a game-changer in your HR career.
To graduate with this Bachelor of Science degree, you must complete 123 credits. Students typically take 15 credits per semester, which means the course lasts close to four years.
This program allows students to choose between two options as a specialization: Human Resources or Labor and Employment Relations.
The HR specialization focuses on the functions within the human resources field, including compensation, recruiting, employee benefits, staffing, training, and risk management. Students who decide to pursue this specialization will graduate with a broad knowledge in the field, which is excellent for most entry-level HR positions, such as HR generalists, or human resources managers.
Students who decide to pursue the Labor and Employment Relations specialization will be equipped with more specific knowledge about labor regulations, employment processes, and laws.
The specialization you end up choosing will appear on your Penn State diploma after the program.
This program offers you the opportunity to study with highly regarded professors from one of the best schools of Labor and Employment Relations in the world. The Faculty Board composes of professionals with high credentials in every HR specialization, which is key for you to gain the knowledge you need to address today's most challenging issues.
Best for:
This human resources program is designed for individuals ready to make a significant investment of time and money in exchange for premium knowledge and recognition. With an HR degree from Penn State, you will be giving an excellent start to your career.
4. Independence University
Duration (Accelerated Program): 12 to 18 months
Accelerated Program Cost: $17,480
The Bachelor of Business Administration with Human Resources emphasis offered by Independence University is an accelerated online program. With a concise and career-focused class schedule, this program is ideal for individuals who want to begin their careers as soon as possible.
This online Bachelor's degree can be completed in less than three years, one year sooner than the average program. In this specialization, you won't have general education classes, but you will have a few core business classes, such as accounting, sales, finance, marketing, and of course, many HR-specific classes. These include recruitment, retention, talent mapping, training and developing employees, benefits and compensation policies, employment law, organizational development, and more.
Graduating with this degree will make you feel prepared to operate not only on entry-level HR positions, but also on other business positions such as account manager, sales representative, or office manager, which are also great starting points for a human resources career.
The program costs an average of $4,370 per semester, without considering aids and scholarships.
One of the advantages of this Bachelor's degree program is its excellent student support. Besides advisors, career mentors, and tutors, the institution offers a new laptop and a tablet for all students. This is intended to help you create the perfect learning experience, at no extra cost. And they are yours to keep after you graduate.
You are also provided with all books and study materials.
The courses are set up in four-week modules. Every course has assignments, assessments, and discussion boards that you will need to complete every week. There are also daily checkpoints, which means that you will need to commit some time every day to the program's coursework.
Best for:
The Business Administration with Human Resources emphasis degree offered by Independence University is an excellent option for individuals who want to fast-track their careers with an accelerated program.
5. United States University
Bachelor's Degree Duration: 4 years
Bachelor's Degree Cost: $19,200
The United States University offers an affordable option for individuals seeking an HR degree. USU's Bachelor of Arts in Management with a concentration in Human Resources tuition fee per credit hour varies between $150 and $250.
If we look into the academic year, the tuition comes to an average of $4,800, which is considered inexpensive compared to what other institutions charge for a course.
Also, the course's structure allows students to continue working full-time while completing this degree, which can be a great advantage for many.
This institution offers online courses and offers the possibility of attending face-to-face classes every month, which can happen during weekends. This mix delivers the flexibility needed by many professionals while also creating the opportunity for students and professors to meet each other personally. The campus is located in San Diego, California, but students often travel from various places in the US to attend these monthly classes.
The program curriculum introduces students to business core topics such as finance, accounting, marketing, and information systems, but the majority of the classes cover human resources subjects.
If you decide to enroll in United States University, you can expect to be a student for about 10 semesters, depending on your course load.
The program's faculty comprises a diverse and capable group of educators who personally mentor each student to ensure their success. Classes have a small number of students, which helps professors to dedicate more time to your development.
Best for:
United States University's human resources degree is best for professionals who already hold a job related to HR but want to expand their horizons in order to grow as an HR professional. This program also offers inexpensive tuition, which makes it an excellent option for individuals who have a limited budget for this investment.
6. Liberty University
Bachelor's Degree Duration: 4 years
Credit Hour Cost: $390
The Human Resources B.A. offered by Liberty University is a 100% online program that lasts approximately three years and a half. Offering online degrees since 1985, this institution provides students with convenient and effective tools to streamline the distance learning experience.
Each course lasts 8 weeks, and you must complete 120 credit hours in order to graduate. Every class has a flexible schedule, which means that activities are available 24/7, and you can complete them whenever is more convenient for you.
For this program, each credit hour costs $390. This includes all the necessary books and learning materials. Even though this institution has expensive tuition, over 80% of Liberty students are awarded some sort of financial aid to help them complete their education.
Bestcolleges.com ranked Liberty in the top 1% of more than 2,100 online universities in regard to academic quality, affordability, and accessibility.
All faculty members of this university have high credentials, holding either a master's or a doctoral degree. Many of them also held high-level positions in the fields they teach, which also represents an opportunity for you, as a student, to get some real-world perspective.
Students who graduate from Liberty's online campus get the same certificate as students who graduate from Liberty's physical campus. So, you don't need to worry about not receiving the deserved recognition.
Best for:
If you are looking for an HR program from an institution that has a traditional in-class degree but with years of experience delivering knowledge online, Liberty's human resource degree might be your best option.
7. Open University
Bachelor's Degree Duration: 6 years
Bachelor's Degree Cost: $25,688
Open University is one of the largest academic institutions focused on distance learning. To date, they have taught more than two million students worldwide. Open University's Business Management Leadership Practice focuses on ethical management, organizational change, performance administration, and employee relations.
This online program requires students to complete 360 credits in order to graduate, and one credit is equivalent to 10 hours of study.
Different from most undergraduate degrees, Open University's program is self-paced. This means that you can graduate as fast -- or as slow -- as your availability permits.
If you enroll as a part-time student, like most Open University students, you will complete the HR program in about six years. This is considering that you will dedicate at least 15 hours per week to the coursework.
Full-time students take around three years to graduate. There are no formal entry requirements for this program, such as exams or interviews.
Even though you can complete this degree from anywhere in the world, Open University s based in the UK, which means the tuition is charged in British Pounds. The current fee for 60 credits, which is the yearly average for part-time students, is £3,096. This amount does not cover study materials such as books and a laptop.
The Open University Business School is accredited by the Association to Advance Collegiate Schools of Business (AACSB) and the European Quality Improvement System (EQUIS).
Best for:
Since this degree covers a wide variety of business areas and has many leadership courses, it represents an excellent option for professionals who want to occupy a management position and lead people in the HR field.
8. Florida International University
Bachelor's Degree Duration: 4 years
Bachelor's Degree Cost: $95,460
Florida International University's Human Resource Management program prepares students all around the world for a distinguished career in human resources. Since this program aligns with the Society for Human Resource Management's (SHRM) HR Curriculum, you can be confident that it will offer you all the knowledge necessary for you to succeed in the field.
Besides that, Florida International University is considered one of the best schools in the USA, which gives you the needed to land a notable job. Located in Miami, Florida, there are more than 54,000 students enrolled at FIU, and it ranks No. 15 among the Top 50 in Public Universities by U.S. News & World Report.
A total of 120 credit hours are required for the Bachelor of Business Administration in Human Resource Management. These 120 credits can be obtained 100% online and are divided between lower-division and upper-division courses. Lower-division courses include business pre-core classes, and upper-division include business core and -specific classes.
Incoming freshmen need official SAT or ACT scores and high school transcripts to apply while students transferring from another college, must have at least a 2.5 GPA.
For Florida residents taking 12 credits, for example, the tuition fee per term would be $1,758 USD. For out-of-state residents, the tuition fee for the same amount of credits goes up to $3,162 USD.
Best for:
This online degree is ideal for individuals seeking to leverage the perks that come with a highly regarded institution in the background.
Your Career Right
Choosing the right human resources degree is not easy, yet it is a consequential decision. The main aspects to consider include:
tuition cost
application requirements
school size
transfer policies
program length
on-campus requirements
Pursuing your degree from the comfort of your home has many advantages, and it has now the same recognition that you get from on-campus degrees. With an online degree, you can secure positions such as generalist, benefits specialist, training manager, coordinator, recruiter, or even HR manager.
It can also pave your way up to a Master's degree and to a Doctorate. These upper-level credentials help graduates qualify for executive positions with bigger responsibilities and higher salaries.
If you are not ready to make the financial and time investment necessary to complete a Bachelor's degree, you can also consider an Associate's degree. This type of degree tends to last two years or less and has lower tuition fees.
Make it clear for yourself what your career goals are and keep them in mind when choosing the best human resources degree option for you. This will help you to set priorities and make the right decision.
Good luck with your studies!
Frequently Asked Questions
Here are some of the most common questions asked about online HR degrees:
Can I find a job in HR with just a business administration degree?
Although many HR jobs look for a college degree alongside years of experience, there are entry-level positions you can land with a college degree only like junior-level HR analyst, corporate recruiter, HR assistant, etc.
How long does it take to get an HR bachelor's degree?
The duration depends on the school. The average duration spans between two to four years.
Is an HR degree a good degree to have?
A job in human resources isn't for everybody. But if you're sociable, you know how to handle relations, and you know your way in one-on-one conversations, then the HR degree is the degree for you.