6 Best Data Analytics Boot Camps in 2022
If you are planning to become a data analyst (known as the sexiest job of the 21st century by HBR), having a relevant bachelor's degree isn't just enough. In fact, a college degree might not help you get a data analytics job. You must possess relevant technical skills and in-depth knowledge of analytics, data visualization, data analysis techniques, data reporting, data mining, tools, SQL, HTML, Python, CSS, HTML, machine learning, JavaScript, programming, and more.
So, how do you learn data science? You don't get all this from a college degree, right?
This is why data analytics boot camps are getting popular. A data analytics boot camp is a short-term (less than a year) educational program that will help you acquire the right skills to get a data analytics job.
Enrolling in a data analytics bootcamp isn't necessary for a job but it is highly recommended as it provides you a competitive advantage. There are a lot of opportunities out there (700K+ data analyst jobs) but not having the right skillset won't lead you anywhere. If you are a beginner or planning to change your career, a data analytics bootcamp is an absolute must. Whether you want to become a machine learning scientist or data analyst, a bootcamp will push you forward in the right direction.
So, what's the right coding bootcamp for you? How to find the best data analytics bootcamp?
Here is a list of the best data analytics boot camps that offer excellent data analytics courses. You can choose from any one of these to become part of the data analytics market that's expected to cross $40.6 billion by 2023: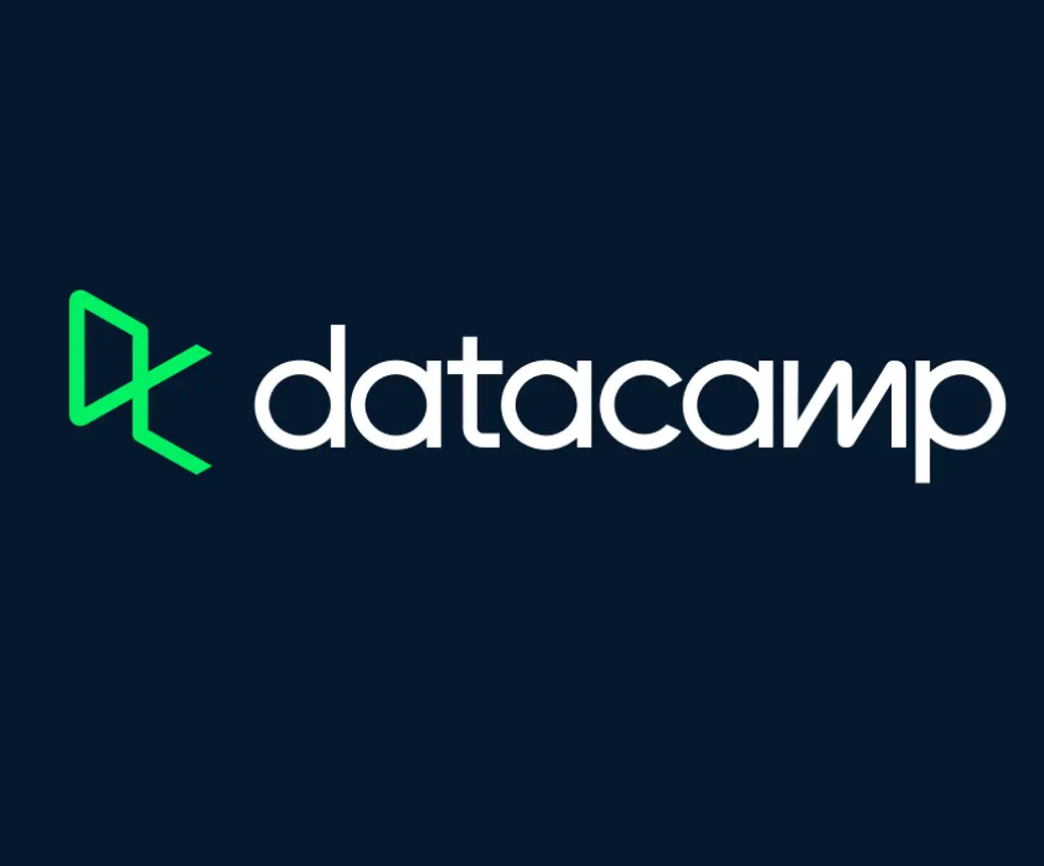 DataCamp is one of the best Data Analytics Bootcamps out there. With a huge number of interactive courses to choose from, it offers everything you need to learn data analytics and develop new skills. The Bootcamp also offers certifications that help you excel in your chosen specialization.
The paid annual DataCamp plan gives you access to highly qualified instructors and more than 300 courses. You can learn from short videos and practical exercises designed by experts. The chapters are designed to allow easy access to information without any time-consuming search. And that is not all, DataCamp assists you in your preparation for job interviews. To make sure you are fully prepared for your career, it allows you to test your skills by solving real-world problems.
DataCamp lets you discover your skills through free assessment. This enables you to opt for the right online data analytics course and certifications.
This is why we rank DataCamp as the number one Data Analytics Bootcamp.
Key Features
·     DataCamp allows you to track your progress.
·     Improve your skills with quick daily challenges.
·     Courses are designed to be highly interactive.
·     It does not require any installation; you can run the code from the browser.
·     Easy-to-understand courses for beginners.
·     It offers free trials.
It is a self-paced program.
Pricing

DataCamp offers different plans so you can choose the one that meets your needs.
·     Standard: $12.4 per month.
·     Premium: $33.25 per month.
·     Professional: $25.00 per month, per user.
·     Enterprise: you can contact customer services to find out about the pricing.
Best For
DataCamp Data Analytics Bootcamp is ideal for both beginners and those who want to change their career paths. DataCamp equips you with the right skills and prepares you for your new career.
Thinkful has one of the best data analytics boot camps in the market. It offers two data analytics boot camps: Data Analytics Immersion a full-time 4 months bootcamp and Data Analytics Flexible which is a part-time 24-weeks course.
Both these boot camps come with a job guarantee and are beginner-friendly. Personalized mentorship right from day one to hire is an amazing feature that you don't get with other analytics boot camps. One-on-one mentorship helps you develop your portfolio and get hired fast after graduation.
Key Features
is what Thinkful offers you:
Beginner-friendly bootcamp that anyone can join with or without a relevant bachelor's degree or previous experience
Suitable for both full-timers and part-timers
Job guarantee makes it an ideal boot camp for career-changers
One-on-one mentorship significantly increases your chance of getting a job
You'll build a powerful portfolio with the help of your mentor that is one of the best ways to grab a job after graduating
You'll acquire the right data analytics skills and will learn programming, database management, programming python, api interactions, data presentation, technical projects, etc.
Pricing
The full-time bootcamp is priced at $12,250 while the part-time schedule comes with a price tag of $7,990. Thinkful offers multiple financing options such as:
Month to month
Loan
Income share agreement (with/without stipend)
Best For
The data analytics boot camp is ideal for beginners and career-changers as it comes with a solid job guarantee. Yes, it is a bit expensive than other boot camps but financing options especially income share agreement is a risk-free option.
CareerFoundry has a part-time fully online coding bootcamp that comes with a job guarantee. The timing is flexible as you can choose your own pace. You can complete the course in 5 months or 8 months depending on your schedule. You work with a mentor to create a job portfolio that helps you land a high-paying data analyst job as soon as you graduate.
The data analytics program equips you with the appropriate skills and teaches you the right tools that you'll need at your job. You work with a mentor, tutor, and career specialist – all help you land a job in the field of data analytics.
Key Features
is an overview of the important CareerFoundry features:
An online data analytics bootcamp that's designed for beginners and people who want to change their career
Part-time program with flexible timing to help you learn data science.
It comes with a job guarantee with an assurance that you'll get a job within 180 days after graduation
You get access to personalized mentorship
A free job prep course along with career coaching from an expert
You develop a portfolio based on real-world problems that you undertake during the boot camp. It helps you get a job
Getting enrolled in the boot camp is an easy and straightforward process. All you need is an internet-enabled computer
Free consultation and data analytics short course available for candidates
Pricing
CareerFoundry data analytics boot camp is priced at $6,900. You can pay monthly with an upfront payment of $2,100 or you can clear the payment in full (to grab a discount of $345). There aren't any other financing options available. The job guarantee ensures that you'll get a job in 180 days of graduation and if you don't get the job, you'll be eligible for a full refund.
Best For
This data analytics bootcamp is ideal for beginners and career shifters as it comes with a job guarantee. If you want to study data analysis and choose data analytics as your career, this is one of the most affordable boot camps around. Lack of financing options (e.g. loan or deferred payment) means you have to have funds to enroll in the program.
If you are already doing a job and want to upgrade your skills and learn big data analytics, Springboard data analytics bootcamp with a guaranteed job is your best bet. It isn't for beginners rather you must have at least 2 years of previous experience in a relevant field (e.g. programming, UX/UI, or office job) along with strong problem solving and critical thinking skills. Yes, not all data scientists are enrolled in this boot camp.
The course is part-time and is fully online where you are required to complete under 20 hours per week. The courses are prepared by seasoned analysts and data experts. It is a career-focused boot camp that comes with 1-to-1 mentorship and you'll have to create an industry-level project. It will help you improve your thinking and real-world problem-solving skills and learn about industry data.
is what you'll learn about data science in this boot camp:
Structural thinking process (problem-solving framework, HDEIP framework, issue trees, and hypotheses trees)
Business data analysis (Excel, financial statements, fundamental statistics, and economics)
SQL (structured vs. unstructured databases, set theory, Mode SQL, and SQL case studies)
Data visualization with Python programming (syntax, data cleaning, jupyter, seaborn, matplotlib, pandas, and more)
Data presentation and reporting (Tableau, PowerBi, PowerPoint, and case studies).
Key Features
is a list of the key Springboard boot camp features and program info:
A perfect data analytics boot camp for individuals having previous experience who want to switch or excel
An online part-time boot camp with 1:1 mentorship
Unlimited mentor support and unlimited mentor calls
The boot camp is focused on landing you a job within 6 months after graduation or you'll get your money back
Project-based learning and specialized skill development
A complete career coaching course with 1:1 interaction with an expert career coach that covers job search strategy, data analytics resume creation, profile update, and job interview techniques.
Pricing
The tuition fee is $6,600 and you get a lot of financing options and a discount of 17% with full payment. There is a scholarship for women and veterans. You can opt for monthly payment or you can choose a deferred tuition fee plan where you'll only have to pay once you get a job.
Best For
Springboard data analytics program is ideal for career changers who are already doing a job (minimum of 2 years of experience). The best thing about this boot camp is its flexible timing and several financing options with a job guarantee. You can enroll even if you don't have money in your pocket.
If you are looking for a cost-effective data analytics boot camp, you'll love General Assembly as its course is one of the cheapest in the market. It is designed for beginners and it equips you with a much-needed set of technical skills that will help you in your career. It doesn't come with a job guarantee and this is one reason why it is affordably priced.
It teaches you the latest business intelligence software and data analytics tools e.g. Excel (including intermediate excel), SQL, tableau, git github, intermediate excel pivot tables, bootstrap dashboarding etc., and equips you with technical skills and business intelligence that have a high market demand among data analysts. With a part-time flexible schedule and online classes, you can set your own pace. You can also choose to enroll in the on-campus program and join one of the several global campuses.
Key Features
is an overview of the General Assembly data analytics program info:
A beginner-friendly coding boot camp with no prerequisites
Part-time schedule with flexible timing. You can complete the boot camp in a week if it suits you
You can choose between remote and on-campus programs. It has campuses in North America, Europe, Asia, and Australia
You develop a real-world portfolio of projects that help you get a job
Get dedicated support from experts and your instructor during working hours
An affordable data analytics boot camp.
Pricing
The price of the boot camp is $3,950 which makes it a fairly affordable program. You can choose from a wide range of financing options that include a discount on full payment, installment plan, interest-free loan, and employer sponsorship.
Best For
It is ideal for beginners and people who want to upgrade their skills. It doesn't come with a job guarantee but it doesn't mean you shouldn't expect a relevant job in the job market. The course material isn't too advanced and gives you a basic industry-level overview of data analytics that is more than enough for your career.
If you prefer live lectures and interactive boot camp preferably an on-campus program, you must go with BrainStation. It is an engaging part-time coding bootcamp that offers both remote and on-campus programs. It is a 10-week course that's ideal for people who are already doing a job and want to upgrade their skills. From web development and digital marketing to programming languages and excel Python, you can learn a full stack of courses.
You'll be able to attend a live data analytics (instructor led) lecture. This lets you engage and connect not only with your instructor but with your batch mates. The boot camp is designed for beginners and doesn't go very deep but you'll learn everything necessary for a data analyst job such as:
Data foundation that covers the basics of data analytics
Data organization in the database via SQL, tools to manage and organize a database, etc.
Data analysis, data cleaning, pivot tables, and intermediate Excel
Data presentation, data reporting, web visualization, and an overview of the tableau.
Key Features
The major BrainStation features include:
A bootcamp designed specifically for beginners
A part-time program with both online and on-campus options for enrollment
Live sessions with the instructor help you get feedback instantly
Real-world data analytics project that helps you get a job after completion
Get hands-on experience of using Excel, MySQL, html css, and tableau
Use BrainStation learning platform (called Synapse) that lets you keep track of your course, syllabus, assignments, and all the resources
An affordable boot camp that is competitively priced.
Pricing
The data analytics bootcamp by BrainStation is priced at $3,950 and comes with a couple of financing options that include monthly payments and scholarships. You can apply for a scholarship if you a woman, veteran, entrepreneur, or working with a non-profit organization.
Best For
It is one of the low-cost basic-level data analytics boot camps that doesn't offer any job guarantee and has limited financing options. It doesn't have specific admission requirements so it is ideal for people who want to switch their career to data analytics. If you don't know anything about data analytics and what to take a fresh and you have the funds, it is a decent option as you can move at your own pace. The best part is its engaging and live sessions that are ideal for starters.
In addition to the above-mentioned list, you can also look into other prominent data analytics bootcamps such as:
Dataquest (headquarters in San Francisco)
Trilogy Education Services in New York City, New York.
you can also enroll in UC Berkeley extension courses and get access to their project-based curriculum.
Galvanize Los Angeles.
Metis San Francisco
How to Select the Best Data Analytics Boot Camp
There are several things you have to consider such as job guarantee, course material, career training, tools you use, price, financing options, time commitment, and more.
Not all these variables weigh equally for everyone. If you are already doing a job and want to upgrade your skills and move up the ladder, you'll need to look for a boot camp that offers you:
Job guarantee (so you can switch your job)
Part-time (so you don't have to quit your job)
Remote boot camp (again, you don't want to mess your job routine)
Industry-level course content and project (this will help you get a job)
Similarly, if you recently completed your college degree and need to start your career as a data analyst, you need to look for a boot camp that offers you:
No enrollment prerequisites (being fresh, this is the first thing you need to look for)
Job guarantee (that's the reason you are opting for a boot camp)
Financing options (as a student, you'll need a monthly or deferred payment plan)
Full-time either remote or on campus (you don't have a job so it will be best to enroll in a full-time program and finish it quickly to start a job quickly).
Identifying and prioritizing your needs is the best approach to finding the best data analytics boot camp.
Frequently Asked Questions:
Here are some of the most common questions asked about data analytics bootcamps:
Are data analytics bootcamps worth it?
Data analytics bootcamps are worth it because they provide you with fast-track data skills training, using the latest technologies and methodologies.
Since there are so many different programs available it's hard to make this decision on your own - but don't worry we've compiled a list of some of our favorite bootcamps above.
How much is a data analytics boot camp?
A data analytics boot camp costs anywhere from $1,500 to $10,000. You will typically pay for the boot camp upfront, but many schools offer financing programs or grants that may help you get started.
What types of data analytics are there?
There are two main categories - descriptive and predictive modeling:
- Descriptive analysis is used in industries like market research where it's important to understand what a customer wants by asking them questions about their past purchases and habits.
- Predictive models use historical data to make predictions about future outcomes. This type of model can be applied to everything from stock prices to weather patterns.
Which is the best data analytics boot camp?
The best data analytics boot camp is the one that best fits your needs. How much time do you have to dedicate? What data skills are you looking for? Do you want a certificate or degree in analytics, or just some entry-level knowledge and experience? These questions help determine what boot camp may be the right fit.
What is a data analytics boot camp?
A data analytics boot camp is a short, intensive training program that offers data skills from beginner to advanced.